We believe in you as much as your teeth, as every tooth has individualization on its own accord. We treat each individual as per there own need and satisfaction. Teethzz Dental has been founded by the phil(feel)osophy of Dr. Dinesh Erlewad (B.D.S., M.D.S.)
With a passion of clinical excellence and a vision for exceptional patient care, Dr. Erlewad established his practice in cosmetic and Implant Dentistry on M.G.Road, Camp area, Pune in 2007. His mission is to help his patients desire by achieving and maintaining their optimum oral health.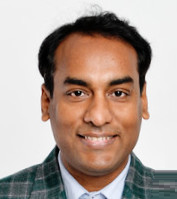 Dr. Erlewad received a Bachelor of Dentistry (BDS) from the Government Dental College & Hospital from Aurangabad University. He persuaded his passion for higher education in dentistry at the Government Dental college & Hospital, Nagpur where he earned his Masters in dental Science (MDS), training.
Dr. Erlewad is an active and life member of the National association of Oral & Maxillofacial Pathologist. He is also a member of the Indian Dental Association. Dr. Erlewad and his wife, Kalpana, lives in Koregaon Park and have recently become the parents of a smart and active boy Rayan.
Vision
Our Vision is to become worlds top 10 Dental Care Units.
Mission
Our Mission is to effectively serve the diversified & ever changing needs of Dental Care industry that will help our customers maintain a good Dental Health.
Services offered

Teeth Whitening


Dental Fillings


Root Canal


Crowns


Veneers


Dentures


Wisdom Teeth


Cosmetic dentistry


Bridges


Mouth Guard


Cosmetic Smile Enhancement


Implants


Children's Dentist


Preventive Dental


Emergency Dental


Anti Wrinkle Treatment


OPG ( Orthopantomagram)
Contact Us:
Address:
208, 218, 220 Sterling Centre,
Opp. Hotel Aurora Towers,
MG Road , Camp, Pune, Maharashtra 411001, India
Email :        teethzzdental@gmail.com
Phone No.:  +91-20-26054010 / +91-20-48628194
Cell No.   :   +91 9423637534
Clinic Hours: 
Monday – Saturday: 10:00 AM – 9:00 PM