Teethzz Dental is able to assist you with your Denture requirements and able to assess, manufacture and fit all types of Dentures.
What are Dentures?
Dentures are a Prosthetic insert which replicate the missing components of the teeth structures. Dentures are commonly known as a Dental Plate or False Teeth. Dentures are supported by both soft and hard surrounding tissue within the oral cavity.
The most common form of Denture is the removable type, but Dentures also come in many other different forms and designs depending on the make-up and structure of the oral issue. Some Dentures require clasps or rests to attach onto teeth, or may also be in the form of a dental implant.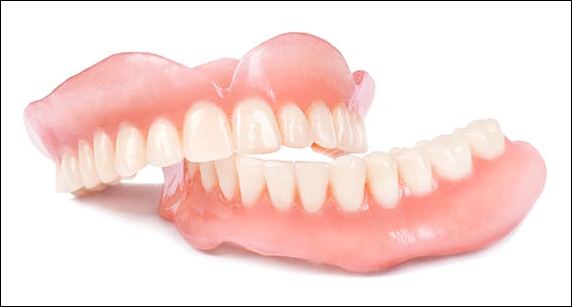 Most common to patients is the "Removable Partial Dentures" which are utilized for patient's who have partial missing teeth.
Complete Dentures are designed for patients who require a full replacement of the upper (maxillary) or lower (mandibular) arch.
Recent technologies are moving towards implants as they provide a greater reinforced structure which allows for better stability.
"Implant supported" or "Implant retained over dentures" are common terms when the implant is integrated with the treatment offered.
Like normal teeth, Dentures do require looking after. In order to prolong the life span of your Dentures you must clean your Dentures regularly just like you still had your original teeth to ensure they remain clean and free and any debris and build up.
This is also important to minimize denture discoloration over time and to maximize their life before re-lining, re-basing is required.
Regular visits are recommended so as we can assess your mouth and Dentures to ensure they remain properly fitted and that you are happy with them.
With advice and care, we will give you the confidence to wear your Dentures with a long and lasting smile and be one of the happy millions who have adopted Dentures as part of their life.
If you wish to know more about Denture's please call us or make an appointment with one of our Dentist's at Teethzz dental, to discuss further.