As per Section 31(1) of FSS Act, 2006 every Food Business Operator in the country is required to be licensed under the Food Safety &Standards Authority of India.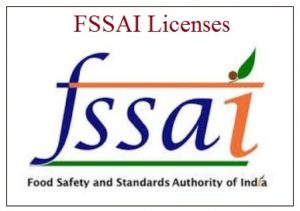 Being a leading consultants in Food Industry, We, Foodiesys Consulting are engaged in providing complete help and support to our customers in obtaining & maintaining FSSAI Licenses.
The implementation of FSSAI Rules and Regulations are undertaken by the Ministry of Health & Family Welfare, Government of India which is headquartered in New Delhi. It ensures the availability of safe food products for human consumption by laying down a set of safety standards in lieu to regulate the manufacturing, distributing and storing of the food products.
Foodiesys Consulting brings several years of experience in the food industry experience helping producers, manufacturers and service providers globally, as well as foreign agents and distributors.
Our Principle Consultant Mrs. Sumedha Jalgaokar, is a Qualified Lead auditor training for BRC issue 8 in January 2019 from Food Chain Id, Mumbai.
Mrs. Sumedha Jalgaokar is a NLRP ( National Level Resource Person ) for FSSAI FosTaC for mid day meal and Self help groups. She has completed FSSAI FosTac train the trainer (ToT) for general manufacturing,  catering and Storage distribution.
She has also successfully completed FSPCA PCQI training for USFDA from SGS India Ltd, Mumbai. and  "Train the trainer" program for FSSAI organized by FSSAI at Mumbai.
Feel free to contact us for any Food Industry Solutions & We will be happy to assist you.
Contact Us:
Email :         foodiesys@gmail.com
Phone No.:  +91 20 6652 1885
Cell No.   :   +91-9970010853